PG Van needs no introduction as an author. With more than 20 distinct books in her kitty, she is known for her amazing story-telling skills in the romance genre.
Brief Intro:
She currently lives in San Francisco. In October 2015, her first novel 'Destiny Decides' was published. From then the journey has been unstoppable.  She just cannot stop writing. PG Van loves to spend time with family and is a strong believer of retail therapy (mostly shops for boots and purses!!). She enjoys giving her readers an escape to the world of love and romance.
This 2018, PG Van has launched six books under her name which is just super awesome. And today, in Rewind #IndieTBC 2018, I am going to share the list of her best sellers published in 2018.
Accomplishments in 2018:
FEBRUARY
Her first book in 2018 was launched in February. It was the third book under 'The Pure Destiny Series' titled 'Destiny Rules'. A sequel to 'Destiny Decides' and 'Destiny Embraces' – this book was a perfect closure to this brilliant series.
Take a look:-
BLURB-
A Thrilling and Heartwarming conclusion to a beautiful love story
Almost two years after Sameera finds out about the existence of her extended family, she cannot get over a nagging feeling she has had from the time she found out about Rajaram and Jasleen, his wife. Sameera is the happiest woman in the world with everything she could ever ask for, but she still has one unanswered question. She needed to know why Rajaram abandoned his life and family. What could be more important than love?
Follow Nick and Sameera's story as they embark on a journey to find the answers and realize their love is their Destiny.
REVIEW-
Read how 'S' cannot stop raving about this book in her review here.
APRIL
In April, PG Van brought out yet another interesting novel under romance genre titled 'Falling for Him'. Well received by the readers of PG Van made it an instant hit.
BLURB-
Ariya Dev enjoys being a freelance photojournalist. She takes up an assignment as a Celebrity Photographer when her best friend asks her as a favour. Ariya wasn't thrilled to work with celebrities who were typically arrogant, but she was up for a challenge. She has been in the broadcast industry long enough to know what to do and who to avoid.
Veer Thakur is the celebrity animal doctor also known as 'The Hot Beast Lover' with a huge fan following and the looks to make a living as a model. His love for the animal kingdom and the passion for what he does made him famous, but he has less than two years before he has to drop everything to take over his father's multi-million-dollar businesses.
Falling in love is inevitable when you meet the right person. Follow Ariya and Veer's story to find out how their lives meld together in this sweet and touching story of a complete stranger becoming a vital part of one's life.
REVIEW-
The 5-star review given by Arti in Goodreads says it all. Read the review here.
MAY
The month of May brought 'Unexpected Love' by P.G. Van. The book was a short and steamy romance.
BLURB-
Piya went on a blind date after being set up by her best friend. She almost ran when she realized her date was set up in an adult club.
Rajeev was intrigued by her innocence and wanted to know more about her.
When they meet at a rather unusual place, sparks fly, hearts beat rapidly and they cannot deny the instant attraction.
REVIEW-
Rubina is all praises in her review for this book. Read the review here.
JUNE
She was unstoppable with her fourth book which came out in June 2018. The novella 'Beautiful Love' was loved by many.
BLURB-
A short heartwarming story about friendship and love.
Kushi is excited about her childhood friend's destination wedding and hoped for it to be a distraction from the chaos in her life. She downs some extra shots at the bachelorette party and before she knows it, she ends up with a handsome stranger on a balcony. She doesn't remember what happened except for his dark eyes and sweet words. Who is the stranger and why does she remember only him and nothing else?
REVIEW-
Read Angela's review of this beautiful novella here.
JULY
This brilliant author was on fire as she brought yet another novel in July. This novel was one of the first written by an author with the Indian Mafia as a background. 'The Leader' was an instant hit among the readers, the novel was praised by many renowned authors themselves.
BLURB-
A COMPELLING STORY OF LOVE, HATRED, POWER HUNGER & TWISTED PLANS
Vishwa hasn't been to Mumbai in almost a decade and wasn't planning on staying for more than a day. When his stay gets extended due to unexpected reasons, he doesn't fight the situation but eases into it. One of the reason's being Komal, the woman who was part of his 'Unexpected'.
When Vishwa's past life that he walked away from, finds him, he has no choice but to embrace it. He needs to be a cold, hard and an utterly ruthless ruler to protect the ones who he cares about, even if he has to sell his soul to the devil.
Komal never expected her future to be tangled with the darkness of her past, just when she thought her life seemed to be good. Vishwa promises to be her protector but can she get herself to trust him?
REVIEW-
Check out this amazing review by Kavita here.
SEPTEMBER
The latest feather in her cap was the launch of the novel 'Pretend to be Mine'. I had picked this book in my regular blog feature 'First on Friday' for the month of September.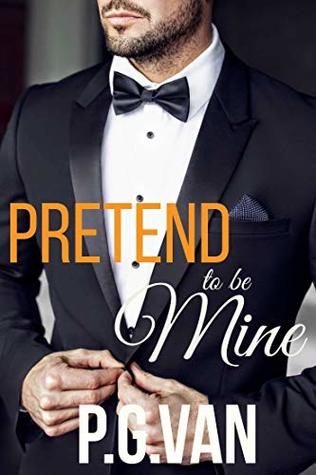 BLURB-
Dheeraj does not believe in marriage, but given the circumstances, he is not left with much choice. He needs to move fast to make sure everyone around him believes he is getting married for real and to the right woman, even if it's for only two years.
Anjali never expected a complete stranger to propose a marriage contract as if he were offering her a job with a salary and benefits package, especially the first time they meet. What he offers is tempting enough for her to give in, so she can fulfil her dream and keep the promise she made to a loved one.
For their friends and family, Dheeraj and Anjali are a loving couple who fell in love at first sight, but they both have an agenda. Their reasons for the marriage contract were different, but what they never expected is what happens when two people start living under the same roof pretending to be a couple.
Sparks fly and butterflies flutter between stolen kisses, but when they start to find out more about each other's reason for the fake marriage, will they still honor the contract? Will love make its way into the contract as a clause?
REVIEW-
The 5-star review by Divya says it all what we need to know about this book.
——————————————————————————————————————————–
Looking at the list of books and reading their reviews, I can only say that PG Van is an inspiration for many aspiring authors.
(These are Affliate Links. It means that I would receive a small commission at no extra cost to you, if you click on any of the links and make a purchase. If you do, I thank you for the purchase)
So which of the books have you read in the above list? Do let me know your views in the comment box below. If you have not read the books yet, you can grab your copy by clicking on the image of that book given above.
Until then,